Consulting Services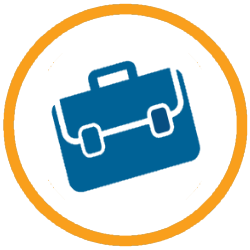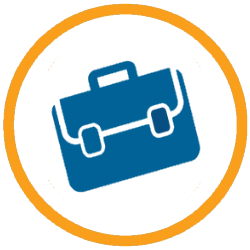 Our executives and partners have extensive experience and expertise in the management and execution of consulting services:
Development - Development of Business - Strategic Plans

Drafting - revision of the Rules of Procedure

Establishment or reorganization of Internal Audit Departments in accordance with applicable legal and institutional requirements and International Internal Auditing Standards

Support in the design and implementation of Internal Audit

Reorganizing a business or selected departments for cost management purposes (finding duplicate jobs, increasing productivity, best practice, etc.)

Preparing, Organizing and Writing Financial Reporting to Management (Reporting)

Analysis of financial statements using indexes

Support at the level of management of small and medium-sized businesses

Manage dossiers for participation in National and European funding programs for small and medium-sized enterprises

Outsourcing Services in Financing, Existing Loan Management and Trading with Financial Institutions
Accounting – Consulting Services
Preparation of Financial Statements based on IAS
Conversion - Training of Finance
IFRS/US GAAP Statements
Preparation of Consolidated Financial Statements
Compilation of information packages
Preparation of Cash Flow Statements
Analysis of Financial Statements with Financial Indicators
Preparation of Other Accounting
Preparation of Financial Analyzes in US GAAP
Special Accounting Advisory Services
The Accounting Advisory Department is specialized in providing accounting - consulting services taking into account the updated accounting principles and standards of standards throughout their range, in order to adapt the accounting statements in a timely and valid manner to the new circumstances.
Preparation of operational and strategic plans
Business reorganization
Preparation - Organization and preparation of financial reports
Analysis of financial statements - Indicators
External financial management services
Conversions - Mergers - Business Absorbances
Separation of business sectors
Planning - Support for integrated budgeting and reporting systems
Our Financial Department has successfully completed projects undertaken in the field of Financial Services in a number of Private and Public Bodies.
Bankruptcy proceedings
Structural Business Restructuring
Debt restructuring and renegotiation
Liquidation
Sustainability studies
The Department of Restructuring is an indication of knowledge and experience, developing a strategic partnership at a corporate level with participation in the company's shareholder structure, with a dedicated team that successfully provides restructuring services.
Support at the level of SME management
Support at the level of Marketing and SME development
Management Information Systems Development Tips
Cost Accounting Study
Development of Internal Operating Regulations
Internal Procedures Manual
Organizing seminars

Accounting
Taxation
Internal control
Our Consulting Department provides quality consulting services across a wide range of businesses.