Accounting Services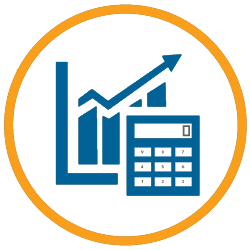 With the aim of providing timely, reliable and high-quality accounting information, we provide integrated accounting services, designed and customized to modern businesses. Some of the services provided by us include:
Accounting Organization

Accounting maintenance

Supervision - Accounting Oversight

Accounting Reorganization and introduction of modern structures (systems and procedures)

Preparation of accounting statements required by law

Supporting payroll issues under current labor law

Conversion and Preparation of Financial Statements from Greek Accounting Standards to International Financial Reporting Standards (IFRS)

Organization of in-company training seminars for the accounting staff in accounting, taxation and payroll
We provide evaluation services for your accounting department by conducting Financial and Management audits, which will identify and record any weaknesses and problems while at the same time we will suggest the appropriate solutions to address them.
Accounting organization of newly established entities
Preliminary evaluation of the accounting department's processes for the reorganization and introduction of modern - updated structures regarding information systems and internal processes
Supervision - Accounting supervision
Bookkeeping for Small Entities
Compliance of the Accounting Office with the existing legislation
Training and submission of tax statements
Monthly reconciliation of fixed assets and commercial management systems with the accounting books
Training for required accounting statements required by law (Financial Statements in IAS or IFRS etc.)
Opinions on the accounting treatment of special transactions for compliance with existing legislation.
The Accounting Department is constituted by appropriate human resources, which has the required certifications from the Hellenic Chamber of Commerce and all our associates have the expertise and multiannual experience in providing accounting services.
Issue of periodic payroll reports

Financial Reports by Payroll Analysis (Monthly Overview, Presentation of Payroll Cost by Cost Center, etc.)

Sending payroll and insurance funds files according to the needs of each business (banking institution file)

Training of a study of the integration of staff in the case of special salaries (Public or special staff)

Submission of notifications - statements to the Labor Inspectorate (staff lists, timetables, recruitment - dismissals, etc.)

Training and submission of DPA insurance statements

Training and submission of OAED forms

Counseling support on employee contracts, labor law, and case management
We manage specialized payroll related issues while working with reputable legal professionals to manage labor issues. We invest in information systems that comply with ongoing regulatory and regulatory changes and meet the criteria required to comply with the rules governing the processing of personal data.